M A T H I J S A D R I A A N H E Y L I G E R S M A S T E R V I O L I N M A K E R
For the baroque expert and passionate
WHY ARE HEYLIGERS INSTRUMENTS IN SUCH GREAT DEMAND WORLD-WIDE?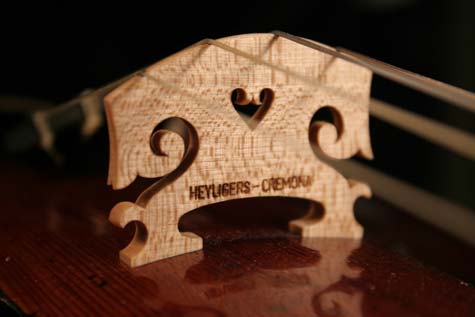 Master luthier M.A. Heyligers is a renown expert in the field of baroque instruments. He was the first professor teaching at the master course of baroque violinmaking of Cremona. His newly built baroque instruments are played by concert artists worldwide. The restoration of original baroque instruments and conversion back to original baroque state are among his preferred activities. Particular sound adjustement and set up solutions are carried out by him. Following are some old and new baroque instruments at present available in the shop, details are available on the request.
Viola "David Hopf ca.1790"
Violin Tyrolian 18th century
Violin Klingenthal ca. 1800
Violin Atelier Heyligers2006
Violin 'Violino piccolo' 18th century

© 2001-2008 Mathijs Adriaan Heyligers. All rights reserved.