M A T H I J S A D R I A A N H E Y L I G E R S M A S T E R V I O L I N M A K E R
Write to me!
MR. HEYLIGERS WILL ANSWER QUESTIONS AND COMMENTS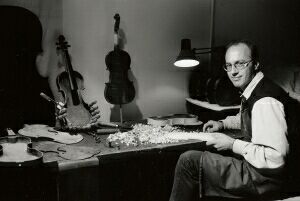 I welcome your questions and comments. If I can help you choose the best instrument for your needs, or if you have a question about one you already own, please feel free to write to me at info@heyligerscremona.com or by mail or fax. I'll do my best to answer you promptly! You may write in English, Italian, Dutch, French or German.    

-  visitors by appointment only, please  - 
Heyligers Violin House Via Larga 8 26100 Cremona, Italy telephone and fax: (Italy) 0372 30374
© 2001 Mathijs Adriaan Heyligers. All rights reserved.
Homepage